As part of the Southwest Florida Regional Resiliency Compact, Charlotte County has been selected for two grants to assess the vulnerability of the region to sea level rise.
The Florida Department of Environmental Protection is awarding the two grants, $152,819 and $270,064.
Charlotte County commissioners will be asked to accept the grants Tuesday.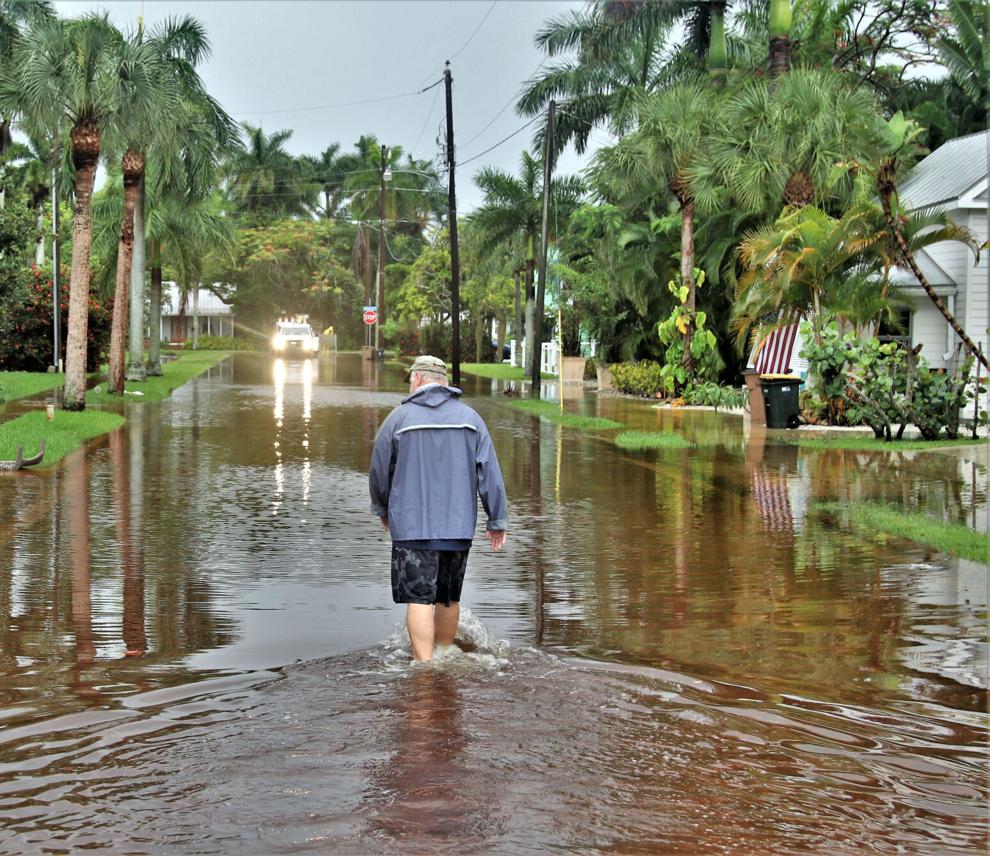 Also participating in the compact are Lee County and Collier County as well as 10 cities within these counties and the Seminole Tribe.
Technical work and training will be conducted by Florida Gulf Coast University's Water School, which has been coordinating the compact, as well as the University of Florida, according to grant documents.
"Southwest Florida is already experiencing the impacts of sea level rise and increased storm-induced inundation," the grant documents state. "Nuisance flooding has become chronic for certain locations, and there have been recent impacts of surge associated with tropical storms and hurricanes."
The grant documents state the project will include "web-based, vulnerability analysis tools" for jurisdictions of and in Charlotte, Lee and Collier counties for "adaption planning" and to "improve coastal resilience."
"The tool will generate future coastal inundation maps, caused by sea level rise and storm surge, for 2020, 2040 and 2070 planning horizons," it states.
Collier County is already using a predictive tool. That tool will be expanded for Charlotte and Lee counties and the cities.
"This project provides a consistent tool for region-wide collections of data, critical asset identification and vulnerability analysis, which will allow the jurisdictions to improve the planning and implementation of resiliency projects."
Southwest Florida is vulnerable to sea level rise in a different way than the southeast coast, including Miami, FGCU Professor Michael Savarese told The Daily Sun in the planning phases of the compact.  Savarese is an adviser of the Southwest Florida Regional Resiliency Compact.
Southwest Florida's coast has less of an elevation rise out of the water compared to Miami, he said, where the coastline rises rapidly with a rock face.
In contrast, Southwest Florida gradually rises out of the Gulf of Mexico, meaning sea level rise could reach further inland. Miami's problems are the Atlantic can flow under the porous coastal rock, and show up in the middle of a neighborhood, he said. Plus, the east coast has more real estate on the ocean.
Phases of the grant project for the southwest compact include first creating a repository of climate change indicators in precipitation, temperature, sea level, high tide flooding, saltwater intrusion and sea surface temperature on the Gulf of Mexico.
The project will coordinate data from the three counties on water depth, dry land elevations, historical storms and river. The accumulated data will be used to calculate the probability of storm damage in the area.
Assessing coastal flooding due to so-called nuisance tides is also a part of the project.
The grant will cover training in resiliency concepts and options for county professionals.