From the Chair, Dawn Mann
Hello Fellow Democrats,
We are now just over 12 months away from an election that will be historic. I've no doubt that President Biden will win re-election, His administration has compiled a record of wins for the American people and the United States that is historic. He is committed to delivering and to restoring and strengthening our democracy.
We all know that turnout is strongest during a Presidential election. This has the potential to sweep down-ballot candidates into office. You will all have heard about the two Democratic challengers to US Senator Rick Scott (R): Phil Ehr and Debbie Mucarsel-Powell. In our own 17th Congressional House District we are looking at the very real possibility of having three Democratic challengers for US Representative Greg Steube's (R) seat. While I cannot yet divulge names, this is fantastic news. Scott and Stuebe are so vulnerable: their voting records speak for themselves. Just two examples–Scott voted no to FEMA funding; last night, Steube voted no to the continuing resolution to fund the US government, In both instances, these men voted to hurt their constituents.
At the local level, here in our county, we have two terrific candidates for the Board of County Commissioners in Districts 1 and 5. We are actively searching for a candidate in District 3. Our Board of Commissioners is moving too slowly to address two pressing problems facing our county: the tremendous need for affordable/low-income housing and the rampant pace of development. We have candidates for two of the three seats on the Charlotte Soil and Water Conservation District as well. Don't think these positions are unimportant: they are and can also lead to bigger things: FL House Representative Michael Grant (R) started his political career with a SWCD seat.
Speaking of Rep. Grant, we have a potential candidate for his seat and for the county's Supervisor of Elections. We still need someone to run for the seat being vacated by FL House Representative Spencer Roach (R). Babcock Ranch Democrats: I'm looking at you! Your community lies fully within this district. To all: breaking the Republican supermajority is the ONLY way we can stop Governor R. DeSantis from enacting further MAGA legislation here in Florida.
I am convinced that 2024 offers the best opportunity for Democrats to win races in Charlotte County and Florida, but we must give voters a slate of candidates to vote for. Sloganeering to "Vote Blue" is meaningless when there is no Blue candidate. The Florida Democratic Party is committed to helping candidates in every race for every office. Your Charlotte County Democratic Party is also 100% committed to helping our candidates. If you are thinking about running, now is the time. The more Democratic candidates on our ballot, the greater everyone's chances are. Non-traditional candidates are popular with voters, who are tired of politics as usual and the politicians who perpetuate that kind of politics. YOU can be a candidate. 
Thank you to all who have made the decision to run for office and to all of those who are thinking about it: contact me at chair@charlottedems.com.
Dawn
Call Charlotte Dems, say VBM
When Democrats are registered to vote by mail (VBM), Democrats turn out. We're trying to reach all Dems to encourage them to call the Charlotte County Supervisor of Elections to enroll.
We could use your help reaching them! Volunteer to help us make calls to friendly Dems.
A fun way to get started is to sign up for the pizza and phone banking gathering on October 17 at 3:30. You'll enjoy the company of like-minded people and the satisfaction of knowing you're helping our cause.
(Best to bring a laptop, headphones/ear buds if you have them, and a smartphone.)
March with us on Veterans Day. Charlotte Dems will participate in the Veteran's Day parade in Punta Gorda on November 11, each carrying an enlarged photo of a beloved veteran. Dig out your best photo and prepare to join!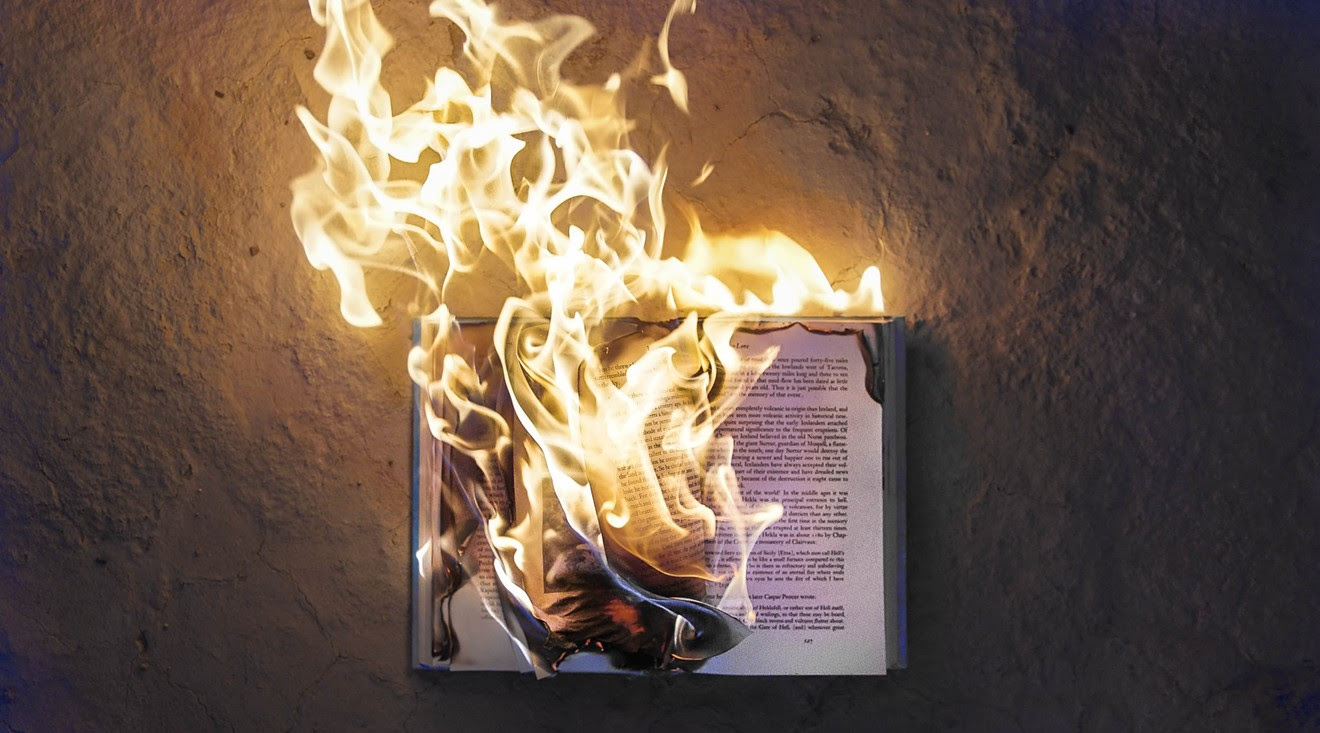 Book bans in Charlotte among most stringent. Since the Florida legislature strengthened the Don't-Say-Gay law this spring to require the removal of books from school libraries, we haven't heard much about book bans in Charlotte County. They haven't been discussed at school board meetings.

Well, Florida Freedom to Read Project uncovered records of a July meeting at which our county Schools Superintendent Mark Vianello and the school board's attorney, Michael McKinley, clarified to district librarians that "books with LGBTQ+ characters are not to be included in classroom libraries or school media centers," even if, for example, a book includes a secondary character who is gay or a main character with two moms or a gay best friend. "These characters and themes cannot exist," they said.

The Florida Department of Education leaves it to the 67 counties to interpret and comply with the Parental Rights in Education Act. Our dear county has adopted one of the more stringent policies in the state.

"Don't obey in advance" is the first lesson in Timothy Snyder's On Tyranny.

The school board meets the second Monday of the month at 5:30 at 1445 Education Way. Speak up!
Public right to manage wildlife? While advocates for clean water and bodily autonomy struggle to collect and certify signatures to get state constitutional amendments on the 2024 ballot, the American Sportfishing Association has squeaked right in with a proposed amendment declaring that "hunting and fishing are the preferred means for responsibly managing and controlling fish and wildlife and shall be preserved forever as a public right."

You read that right. Not scientists. Not conservationists. Not Floridians who value wildlife for its own sake. This amendment would give sole control over fish and wildlife to fishermen and hunters.

It's not too early to start telling your friends to vote NO when they see this measure on the 2024 ballot.

While hunting and fishing can be tools for wildlife management and control, they are not universally preferred, responsible, or sustainable methods. There are valid concerns about their ecological impact, ethical implications, and alternatives that should be considered when addressing wildlife conservation and management. The key lies in adopting a holistic and science-based approach that prioritizes the well-being of ecosystems and the animals within them.
Congressman Steube proud to vote to shut down government. Congress narrowly avoided a government shutdown on September 30. Congressman Steube was proud to announce in his Sunday newsletter that he voted against the continuing resolution that temporarily extends funding for government salaries and programs. "Floridians did not elect me to do CR's with the Democrats and continue Washington's reckless spending," he said.